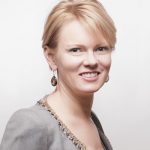 Earlier in the summer, I was honored to talk to the New York chapter of Sisters in Crime as part
of SinC's Speaker's Bureau. I did a short workshop on editing and revision, then joined a group of these wonderful women for dinner at a nearby Indian restaurant, where D.A. (Alison) Bartley and I had a lively conversation about what it means to have suspense and tension in a novel. Alison is the author of Blessed be the Wicked and Death in the Covenant. Both are set in Utah and feature Detective Abish (Abbie) Taylor, returning to her small town, Mormon roots after living for years in New York City.

As a long-time admirer of agent/author/writing guru Donald Maass, I'm a big believer in his mantra, "Tension on every page. Every time I go to a Maass workshop or read one of his books, I I feel myself growing as a writer. But the conversation made me think long and hard about what "tension on every page" means and how we can achieve it in our writing. (Tip from Don: Print out your manuscript. Throw it in the air and then shuffle all the pages. Pick out one random page at a time and find a way to increase the tension in it. Yes, it takes a long time. Yes, it really works!)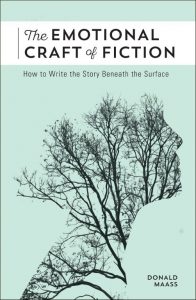 A few days after our talk, Alison asked me if I would discuss the subject for the Miss Demeanors crime blog. The result is this interview on the craft of writing and creating tension in the reader.