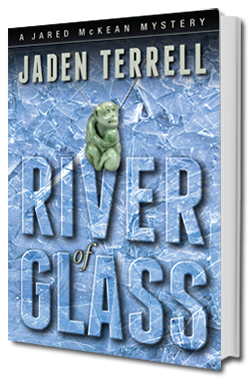 Book 3 of the Jared McKean Mysteries
At 36, Nashville Private Investigator Jared McKean has spent most of his life trying to live up to the memory of his father, a Vietnam war hero and decorated police officer. Then the body of a young Asian woman is found in the dumpster behind Jared's office. In her hand is a Vietnam-era photograph of Jared's father with a Vietnamese woman and two small girls. On the back, scrawled in pencil, are Jared's office address and phone number.
A few days later, an Asian woman, Khanh, appears on Jared's doorstep. She claims to be Jared's half sister and begs him to help her find her daughter, Tuyet, who came to the U.S. in search of Khanh's father and who Khanh believes has been taken by human traffickers. To save the girl, Jared and Khanh must set aside their mutual distrust and forge an uneasy alliance strong enough to withstand false hopes, dead ends, deception, betrayal, and murder.
Read An Excerpt
Available from:
Amazon
Barnes & Noble
Parnassus Books
---
WHAT REVIEWERS ARE SAYING ABOUT RIVER OF GLASS
---
"This third Jared McKean mystery is a worthy successor to Racing the Devil and A Cup Full of Midnight, both 2012, with a tough yet sympathetic protagonist who goes to all ends for friends and family. Solid plotting and well-drawn characters make this a series to add to any hardboiled-mystery reader's list."  — Michele Leber, Booklist
"Even at close to 300 pages, this book was one of those rare novels that are fast-paced and moved so smoothly I read it in one sitting. The reader is pulled into the story from the first page, and the author keeps you spellbound to the last exciting page. I loved it. Highly recommended."    —Tom Johnson, Detective Mystery Stories and Pulp Den