The Official Bio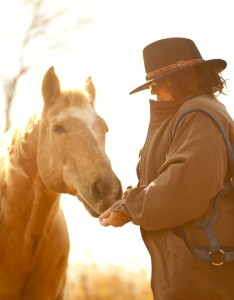 Shamus Award nominee Jaden Terrell is the internationally published author of the Jared McKean private detective novels. She's also a contributor to Now Write! Mysteries, a collection of exercises published by Tarcher/Penguin for writers of crime fiction. Her short stories have been included several anthologies, including Killer Nashville Noir: Coldblooded and Eight Mystery Writers You Should be Reading Now.
Terrell is a member of Mystery Writers of America, Private Eye Writers of America, International Thriller Writers, and Sisters in Crime. The former special education teacher is also a recipient of the Magnolia Award and the Silver Quill for service to the Southeast Chapter of Mystery Writers of America, and of the Builder Award for ten years of service to the Killer Nashville Thriller, Mystery, and Crime Fiction Conference.
While researching the Jared McKean series, Terrell attended the Citizen Police Academy, FBI Citizen Academy, and the TBI Citizen Academy. She took the medical examiner to lunch, and became a certified Equine Sports Massage Therapist–the perfect pastime for a nervous rider with a passion for horses.
Terrell is a writing coach who offers live workshops and online courses for writers. She lives in Nashville, Tennessee and is available to speak at libraries and book clubs in person or online. For more information, contact [email protected].
The Long, Informal Bio
I was born premature and jaundiced in a military hospital in North Carolina, where doctors pumped all the blood out of my tiny body and pumped someone else's in. When I was a little older and immersed in fairy tales, I told myself it was changeling blood, filled with magic and starlight. That was where the stories came from.
By the time I was eight, I knew two things about myself: I wanted to be a writer, and I wanted to be a teacher. At twelve, I knew special education was my calling. I thought I could write and teach at the same time, and I know some people do, but for me, it was impossible. Teaching took my whole heart.
I still wrote in my head, still carried the dream, still watched the movies in my mind, but everything else went to my kids. In the summers, I worked at Easter Seals Camp, sometimes as a counselor, sometimes as Arts & Crafts director. After eleven years, I'd pretty much burned myself out. It wasn't the kids. It was everything else. The old writing dream started to nudge, but I couldn't bring myself to leave my students, some of whom I'd taught for four or five years.
"I can't leave Jeremy," I'd think. And, "I can't leave Derek. I can't leave Amy. I can't leave Paul…"
Then our system was restructured in such a way that, for the first time, I wasn't going to have any of the same students the following year. Knowing how slim the odds that this would ever happen again, I put in my resignation. I taught one more year as a junior high/high school resource teacher (a position I always said I never wanted but which turned out to be both rewarding and enlightening), and then took a few years off to become a writer. I wrote the first half of an epic fantasy trilogy, wrote a private detective novel, acquired an agent and a lot of "good" rejections, and finally got so broke I took another day job, this time in educational assessment.
Along the way, I got a red belt in Tae Kwan Do and a license in equine sports massage.
I kept writing, taking workshops, studying the craft. By then, I'd fallen in love with my detective, Jared McKean, and put my fantasy on the back burner. Jared was a former homicide detective, and I knew nothing about police work, forensic science, or investigative procedures. I just knew this was a man I wanted to write about. So I went to the Citizen Police Academy, then the Citizen FBI Academy and the Citizen TBI Academy. I went on a few ride-alongs. I took the medical examiner to lunch.
I even got to participate in an FBI tactical training exercise. A group of us played out a variety of scenarios in an abandoned shopping mall. In one, the "bad guy" came in shooting. We role-players scattered and hid, and the tactical team neutralized the danger and got us all to safety. What a rush.
After a few false steps and a lot of support from friends and fellow writers, the first four Jared Mckean books, Racing the Devil, A Cup Full of Midnight, River of Glass, and A Taste of Blood and Ashes were published with The Permanent Press. The first three are available as audio books by Blackstone Audio, and the first two have been translated into German by Rowohlt. In 2011, I was a contributor to Now Write! Mysteries, a collection of exercises released by Tarcher Penguin for writers of crime fiction.
For more than a decade, I served in a number of volunteer positions: president of our Middle Tennessee Sisters in Crime chapter, president of the Southeastern Chapter of Mystery Writers of America. and Special Programs Coordinator of the Killer Nashville Thriller, Mystery, and Crime Literature Conference, Clay Stafford's brainchild. Now I'm happy serving as a member of these writers organizations, attending Killer Nashville (and helping when I can), and working on my next novels.