So…
Our Monday Facebook Live sessions have been going on for several months now. We've talked about several different aspects of the writing craft, including point of view, dialogue, and short stories. This past week, we had a lively discussion about "endings," with examples from Michael Connelly's The Poet, Thomas Harris's Red Dragon, and Janet Evanovich's One for the Money, among others.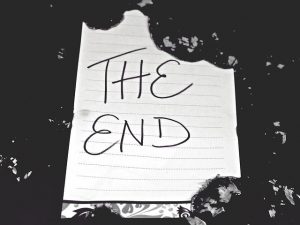 In March, we used two sessions to plot a mystery together. Through some serendipitous decisions, it turned out to have some paranormal elements–ghosts and zombies. We created an amateur sleuth, a victim, and several suspects, then came up with our main turning points and the chapters leading up to the first major turning point. It was a blast to do, especially since the participants were so engaged and insightful.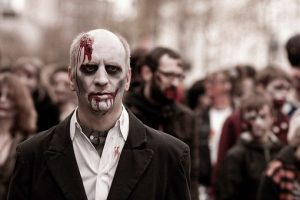 I've been leaving all of the sessions on my Facebook author page, so if you'd like to take a look and see what they're like (and if you'd like to join us in the future), all you have to do is scroll down the page until you've found them all. And if you'd like to join us live, they're on Mondays at noon Central time. That's 1:00 PM Eastern, 10:00 AM Pacific, and 11:00 AM Mountain.
I honestly thought I would hate doing these. I've always been camera shy, and I've always avoided being caught on film. I'm no movie star in the looks department, and that, along with a basically introverted nature, kept me from trying this for a long time.
But I love to teach, and I love working with writers, so–other than the whole I-hate-how-I-look-on-video thing–the idea of doing live discussions on the writing craft really appealed to me. So I gave myself a pep talk. I told myself that people don't care how I look, they care about what I have to share with them. I told myself that compassion and sincerity can be as appealing as charisma.
Then I took a deep breath and leaped into the great unknown.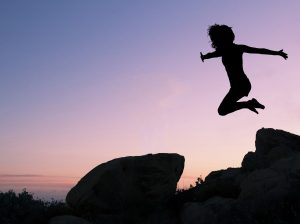 Ray Bradbury said, "Sometimes you have to take the leap and build your wings on the way down."
I'm glad I took that leap. Without it, I would have missed out on some amazing conversations, some new friends, and even some amazing new opportunities.
The takeaway is, don't let fear or self-consciousness hold you back. The worst is rarely as bad as you think, but the best is often better than you could have imagined.
Want to join us? Tune in Mondays at noon at: http://facebook.com/JadenTerrellAuthor.