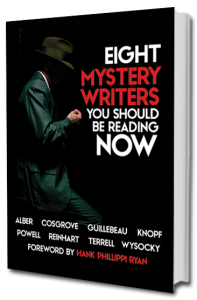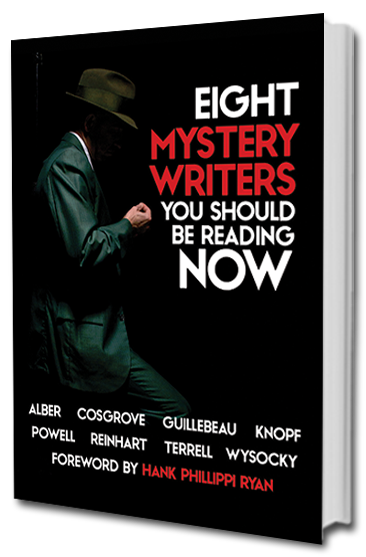 Eight Mystery Writers You Should Be Reading Now is a collection Hank Phillipi Ryan called "an easy way to find that next unputdownable read." Now you can get it free when you sign up for my newsletter.

Each author contributed an original short story, an interview, and at least one sample chapter. (I'm one of them, honored to have been invited to the anthology by Michael Guillebeau, whose writing chops are on a par with anyone out there. Check out his quirky but thought-provoking Josh Whoever.)
The eight of us are all very different. We range from cozy to hard-boiled, with everything in between. As Michael says, we have "a crime-solving horse trainer and a couple of dark hard-boiled detectives, kick-ass funny Florida weird and a dark atmospheric Irish mystery about a matchmaker."
We call ourselves the Mysterious Eight. I think you'll find at least one new writer in this collection to love, and possibly eight. You can read more about us here.

Save